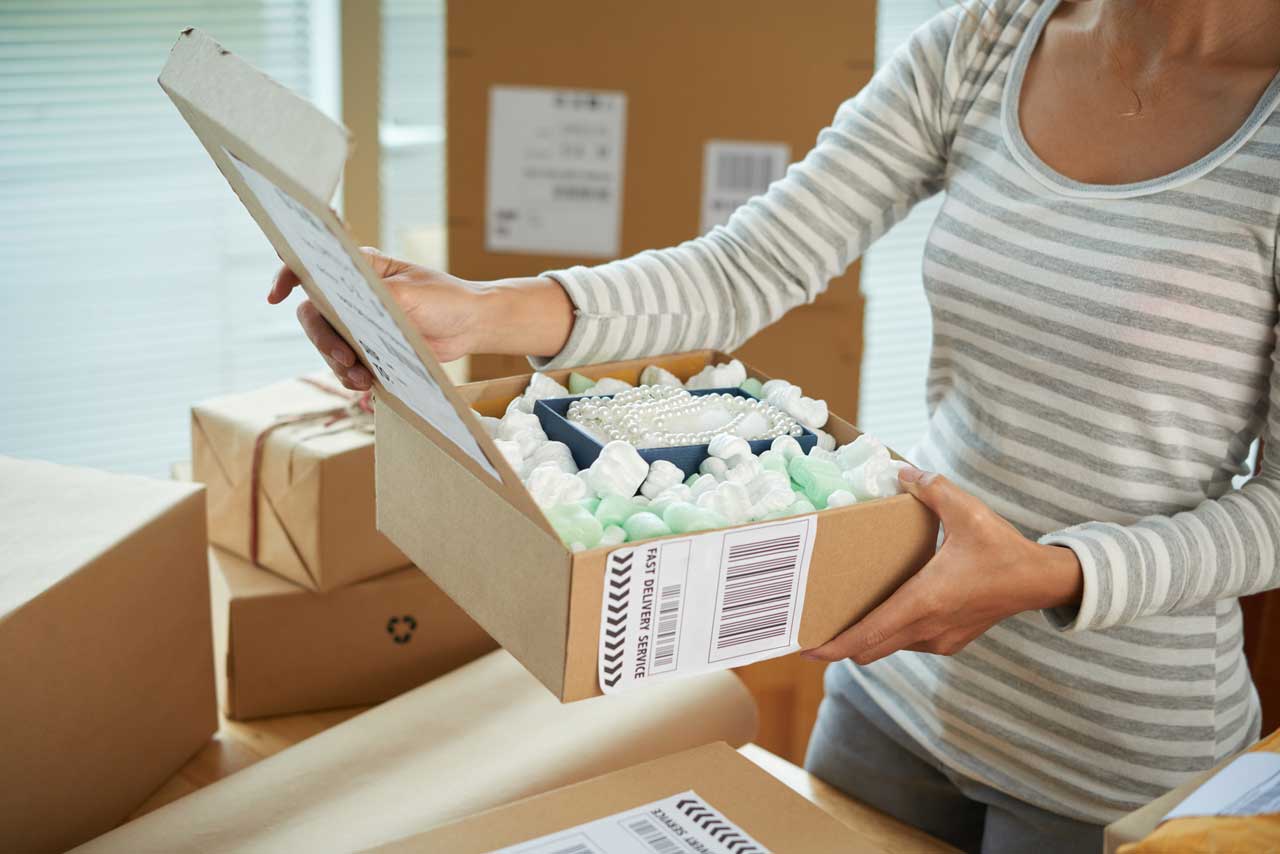 When sending jewellery in the post, it's crucial to take every precaution possible. This is because jewellery is frequently extremely valuable in both monetary terms and sentimental ones. If your valuable or cherished item of jewellery was to be damaged, lost or even stolen in transit, it would be highly costly and upsetting. As such, you will need to take some extra steps to make sure it arrives safely.
It's always a big decision to send high-value items such as jewellery in the post because the process can never be 100% risk-free. If you do decide to go ahead and mail a piece of jewellery, it is most important to choose a trustworthy and reputable courier with which to entrust your parcel. However, there are a number of other things you can do to protect your jewellery before you send it:
Package the jewellery
As most jewellery comes in a box or case, it is easy to believe that simply wrapping this up will provide adequate protection. However, doing this could cause the jewellery to move and become damaged while it is being handled. Jewellery is frequently fragile; if, for instance, a pair of earrings were to knock against each other while the package is moved, it could cause them to sustain damage or marking.
Wrap the items
Wrapping the jewellery separately before placing it back into the box for transport is the best way to protect it from being damaged. A soft packing material such as foam, allied with an adhesive outer wrapping, is the best option to ensure any movement inside the box is limited, nothing moves out of its place and the jewellery remains protected throughout delivery. Stopping the movement inside the gift box will generally prevent any damage from occurring - and so it is important to make sure this has been achieved before sending the jewellery.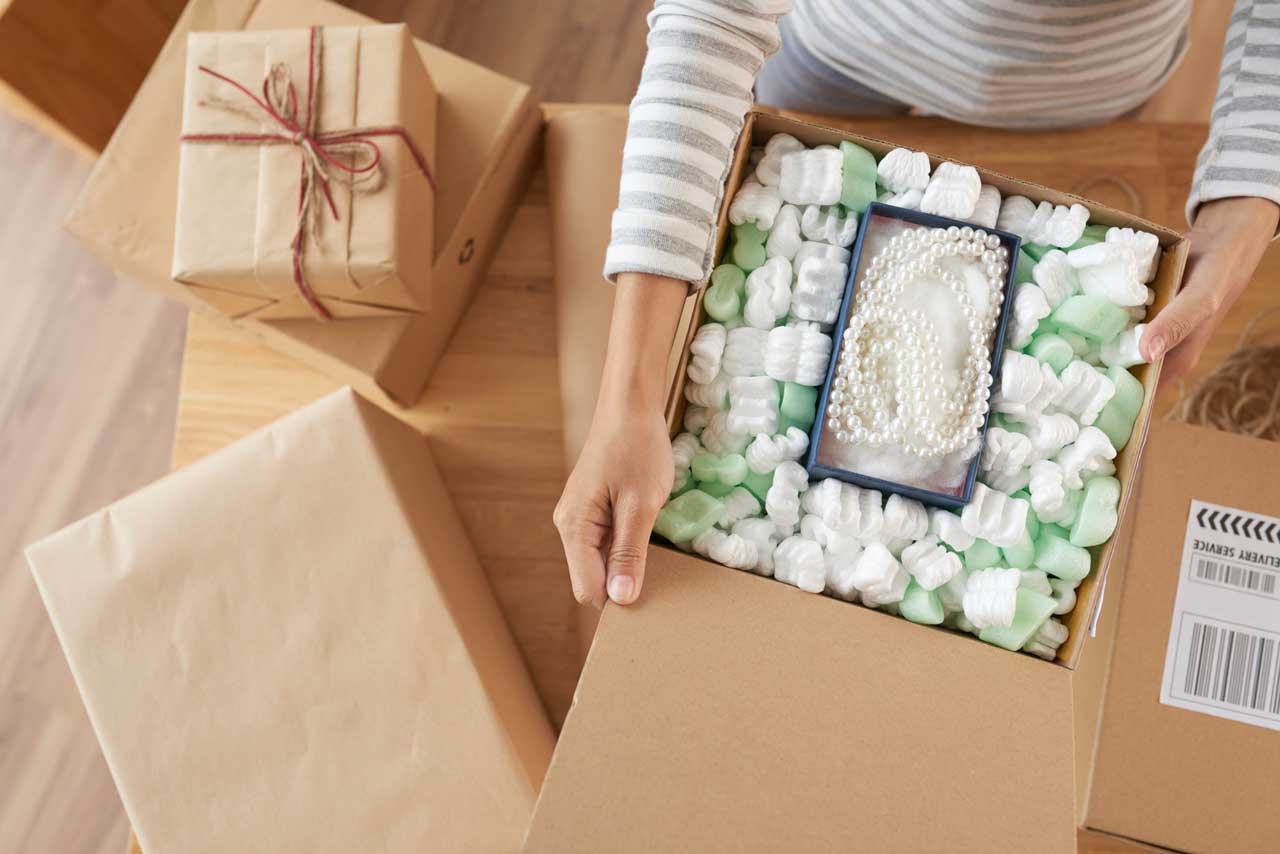 Box up the jewellery
When shipping jewellery, it is also important to consider how you will be able to protect the gift box itself, as well as the jewellery inside. A piece of jewellery's gift box is an important part of the presentation and just as much care needs to be taken to protect it from damage.
The best way to do this, as well as adding extra protection to the jewellery itself is to place the bespoke gift box or case inside a larger, sturdier box. To do this correctly and securely:
Firstly wrap the smaller gift box or case in bubble wrap. This will protect it from suffering scratches or scuffing.
Choose a strong and secure box to house the wrapped gift box, which should fit comfortably inside it.
Prepare the larger box by filling it with appropriate protective materials, such as packing chips and tissue paper.
Place the gift box or case roughly in the centre of the larger housing box, making sure it has protection from all sides and that all gaps are filled by protective materials.
Seal the box all over using strong parcel tape.
Hide the contents of the packaging
As you can imagine, the lucrative nature of some items of jewellery makes them a target for thieves while in transit. Because of this, it is vital that the packaging does not state anywhere that jewellery is contained inside. If it does, it will just draw unwanted attention to the parcel. It's vital to ensure when you send jewellery that you do so in the most inconspicuous way possible.
For instance, the outer box the jewellery is being sent in should not display any text, logos or branding that could be associated with jewellery or a specific jeweller. Additionally, any required documentation that accompanies the parcel should not mention jewellery anywhere. To be as safe as possible, choose a box which is dull and unremarkable so as not to attract interest - a regular brown parcel box will suffice.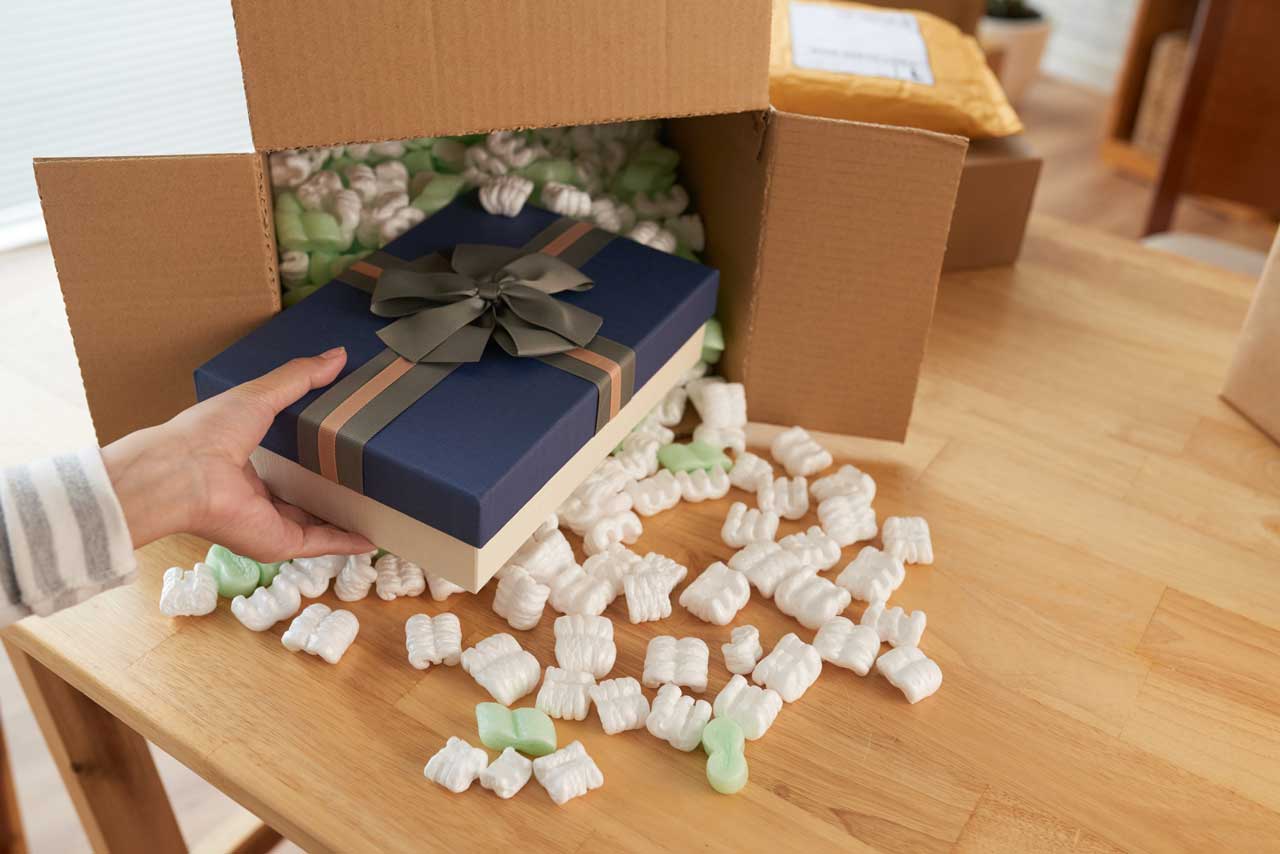 Use a trustworthy and reliable courier
While you could now put this package into a post box, this would leave you exposed to the risk of loss. It is always a good idea to post high-value items with a courier and shipping jewellery is a perfect example of this. With a courier, you will be able to track the progress of the parcel and you will be able to determine when it arrives, as well as being able to see who has signed for it. With this extra layer of security, you can ensure that your jewellery makes it from A to B safely, without any anxiety that it might be lost. To select a courier to use and get a quote for delivering jewellery, simply use ParcelBroker's online booking form.
By following these simple steps you can ensure that your experience of shipping jewellery with us is perfect. Remember to affix all address labels securely to the parcel and ensure that you always include a return address on the package, so that the delivery can be redirected back to you if needed.