The ever-evolving technology landscape means that people now generally go through far more laptops than even a few years ago. Laptops are frequently traded online, and sending them through the post has become a common occurrence.
Despite this, sending a laptop by post may seem risky, whether it's an online sale, a repair or a gift. However, if you're armed with the right information and materials, it isn't difficult for you to send a laptop through the post. Read ParcelBroker's straightforward guide to ensure your laptop reaches its destination safely and securely.
Prepare the laptop
Prepare your laptop by ensuring it is fully turned off and no attachments are left plugged in. Items such as memory sticks, mice and keyboards will have to be removed and dealt with separately. Smaller attachments like micro receivers are easier to forget about, but be careful to remove then as they could be damaged or cause damage to ports while the laptop is in transit.
The battery
Modern laptops are usually powered by a type of battery known as a lithium ion battery. Due to safety concerns, it is now not permitted to send these batteries through the post individually, although they can be sent in their device. However, precautions must still be taken to ensure the batteries remain safe in transit. Keeping the laptop off is a must, and securing the on-switch with tape is advisable to prevent it accidentally being activated. Additionally, the battery itself needs to be insulated in some way - taping over the terminals is a good way to ensure this. Finally, ensure that the package is clearly marked as containing a lithium ion battery so postal workers are aware.
If you plan to deliver a laptop overseas, the regulations regarding lithium ion batteries may be more complicated with many countries having banned the import of the batteries by air. Always remember to check the laws of the country you are delivering to before you go to the trouble of sending. For more information, check out ParcelBroker's guide to sending batteries in the post.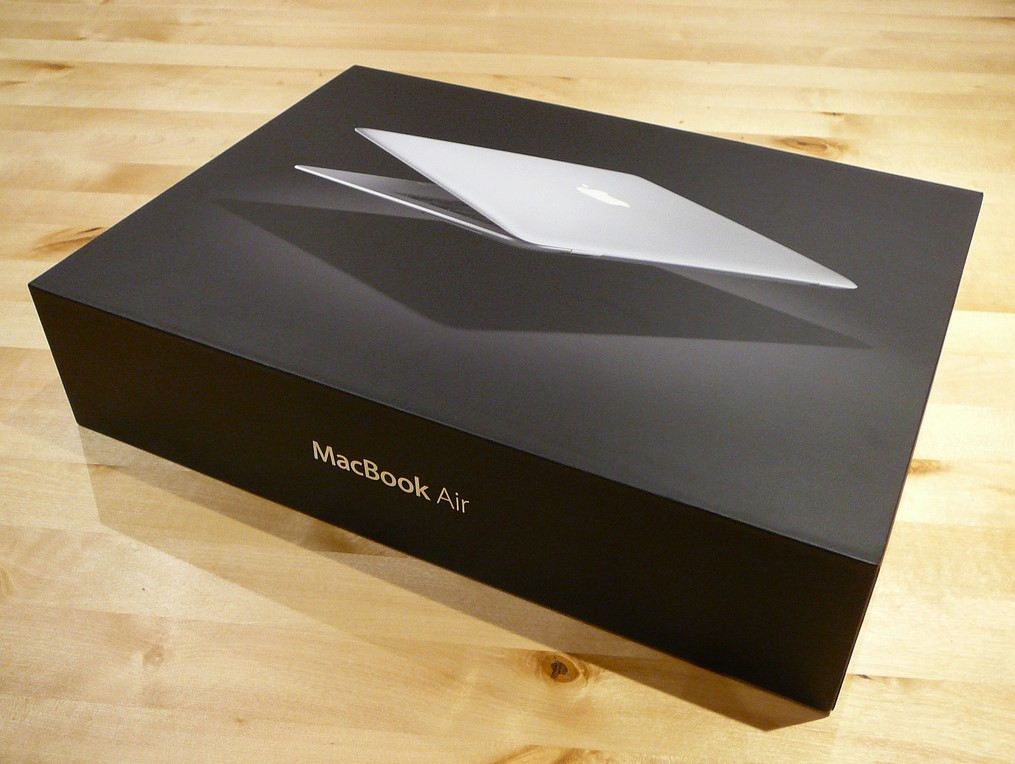 The boxes
The box you pack your laptop in is the most important factor in sending your laptop safely. It must be strong enough to hold the laptop and can't have suffered any rips, tears or structural damage. The laptop's original box is ideal, but if it has been squashed or otherwise damaged it is best to find an alternative.
You'll also need a bigger box to house the boxed laptop as well as other accessories during shipping. Try to find a box which is just about big enough to fit everything in, any bigger and there may be too much excess space.
Package the laptop
What you'll need:
The small cardboard box for the laptop
The larger cardboard box to take the laptop box and accessories
Bubble wrap
Strong parcel tape
A clear plastic bag
Cushioning material (e.g. packing chips)
Wrap the laptop. It's best to do this using several layers of bubble wrap, including at least one between the keyboard and the screen.
Secure the laptop in its box. This will stop it moving around too much in transit; use as much soft material (we recommend packing chips) as you need to hold the laptop safely.
Bag up the accessories. Gather all the additional items needed to go with the laptop and wrap them in a clear plastic bag, using a layer of bubble wrap for protection.
Place all the items in the larger box. Again, use much material as possible to ensure there is no chance of the items sliding around and colliding.
Seal the box. Firstly, give the box a gentle shake to ensure items are not moving inside. To seal the box, use several layers of strong parcel tape and make sure all the gaps are closed and the flaps secured.
Extra advice
Before you place your shipping order, carefully measure the dimensions of your cardboard box to get the correct shipping price. It's also important to check that the final dimensions and weight do not exceed the guidelines for the order you have placed. Consider using fragile sticker on the package to alert postal workers to the contents. While this doesn't guarantee safe transit, it is a sensible precaution.
Now you have a well-packaged laptop, all you need to do is choose a shipping option and your package is ready to be posted! To do this, fill in our online order form and get a quote from one of our reliable and trustworthy couriers.