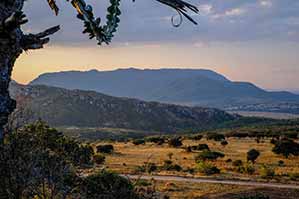 If it's your first time shipping to Africa, it's only natural to feel anxious with a lot of unfamiliarity and uncertainty involved. But shipping to Africa is easier than you think. With the rest of the world catching up with China, Africa's biggest trade partner, here is what you need to know about shipping to Africa.
Familiarise yourself with the customs rules
Different nations have different customs rules. If you are shipping to South Africa, for example, a duty fee applies to all low-value goods that exceed 40 pounds. Be as clear as possible when completing customs documentation and provide the local contact details of the recipient, in case customs need additional information.
Choose a reliable tracking system
Tracking a parcel is compulsory whether you are using air, sea or a courier service. Send the tracking number to the recipient so they can also track the parcel and proceed with any pickup arrangements. It's not uncommon for an item to be misplaced, but with a good tracking system, you can be sure your package arrives safely.
Challenges when shipping to Africa
Pricey delivery
Shipping to Africa comes at a higher cost. Countries like South Africa, Kenya and Nigeria have well developed retail industries that can compete favourably with online retailers. However, the cost of delivery has many times forced shoppers to abandon their online purchases, even when the quality is better than that of local retailers.
Safety concerns
In a continent with few street names and essentially no addresses, the safe delivery of parcels is put to question. Logistics is a huge problem in Africa and one of the reasons is the apparent lack of conventional addresses with street names and numbers.
Cheap parcel delivery to Africa
The most affordable way to send a parcel to Africa is via boat. However, the estimated delivery times can exceed three months, and tracking is a nightmare. An express courier can offer 2 - 5 working days for delivery and is pretty easy to track. ParcelBroker specialises in international shipping and logistics, including Africa. Contact us today for the seamless shipping of cargo to Africa.
Wild Africa by mripp licensed under Creative Commons 4.0