Royal Mail look set to discontinue their DMO (Despatch Manager Online) service in 2018. Their DMO service has been quite a useful tool to businesses all over the UK making it simple and efficient to manage and review all your shipping activity. If you were sending over 1000 items a year then you were able to utilise this service.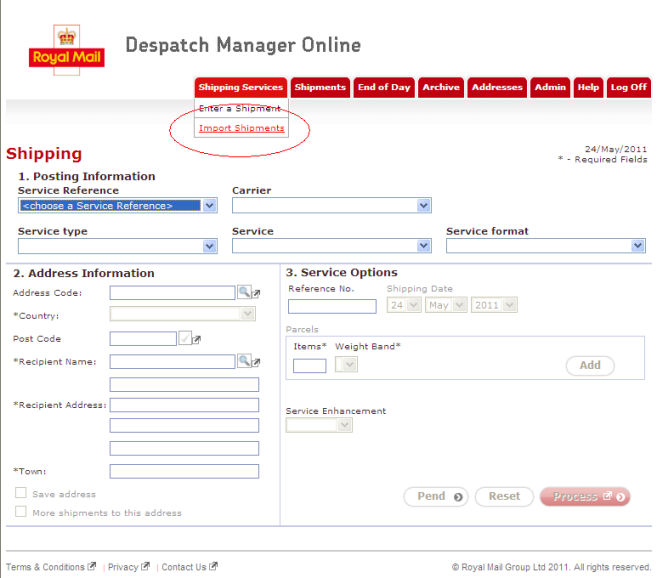 The terms page on Royal Mails website states that "All existing DMO users will be contacted in advance to support the required switch to an alternative Royal Mail shipping solution as soon as possible." They then go on to talk about their alternative solution that most users will probably switch over to: "Click and Drop".
If you are currently a DMO user you will be contacted before they roll out these changes to advise you in more details what will need to happen.
Should I stay using Royal Mail or are there alternative shipping solutions?
There are plenty of alternative shipping tools out there. ParcelBroker have relationships with the world's leading carriers. We also offer API integration to get you up and running with over 10 different carriers such as DHL, UPS, TNT, FedEx, DPD and more! Having multiple integrations for multiple carriers under one roof at your business could mean selecting a cheaper, more efficient service for each shipment.
One of the many reasons our customers choose to use our API is our dedication to keeping up to date with the integration documents of our carriers so you don't have to worry about it. After all, who knows when Royal Mail will decide to change their system again?
If you're not looking to switch over from Royal Mail just yet but interested to find out what we can offer over and above them why not get an instant quote and book straight away by entering your parcel weight and dimensions on our home page https://parcelbroker.co.uk today!
If you've been affected by the announcement of the changes to Royal Mail's DMO service then get in touch with us today to see how we could help.